Building Maintenance Company in Dubai
FALSE CEILING & LIGHT PARTITIONS INSTALLATION
We does installation of all kind of false ceiling and light partition works with the highest level of quality. The services we offer includes commercial interiors, retail shop interiors, offices interiors, hotel lobby interiors, hotel suites interiors and regular homes also. We also have a vast choice of designer ceiling tiles that can be used for providing acoustical insulation. The various types of insulation we stock include those that do not need any dismantling of your current ceiling, but simply adding on, with minimal disruption. We also offer the regular ceiling tiles found in various locations like school buildings, studios, hospitals, labs, etc, offering the specifications your need for your business.
CARPENTRY & FLOORING CONTRACTING
Our skilled carpenters and flooring professionals are experienced with all types of building materials including tiles, ceramic, marble, stone, timber and wood. Whether you require minor repairs to doors, tiles and woodwork or a complete installation for a new kitchen or bathroom, our team of carpenters and flooring experts will help to provide the right solution for you. Our flooring team is capable of installing new floors in a variety of styles using tiles, marbles, carpets and wooden parquet flooring, which are a few of the popular choices. We work through all rooms in a property from bathrooms, bedrooms, dining, kitchen, living and staircases, providing minor floor maintenance to complete flooring installation works.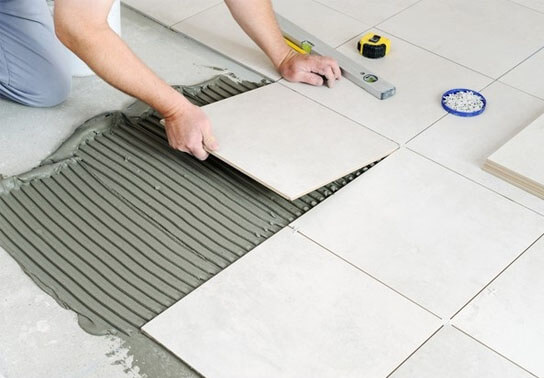 FLOOR AND WALL TILING WORKS
Tiling gives your house an identity and a personal touch. ROYAL FRAME provides professional tiling services for both commercial and residential customers across Dubai. We have a team of fully qualified and experienced professional tilers for providing surface finishes to internal/external, vertical, horizontal, curved, angle and stepped or shaped surfaces. We also fix Mosaic, Chemical Resistant Tiles, Marble Tiles, Natural Stone and Terracotta.
Our work includes setting out tiles, marking grid lines, and levelling datum lines and tile batons. It also involves fixing ceramic tiles to walls, floors and steps and laying vinyl tiles and sheet materials.
Floor and wall tilers generally work within the domestic and industrial sectors of the construction industry. They often consult with clients on the design and layout of work projects.
Our expert team of plasterers and cladding specialists are able to provide complete plaster and cladding services including the interiors and exteriors of residential or commercial buildings. We work according to your precise requirements and needs. Our Plastering Services is a trusted and reliable and we can render first-class plastering as well as painting, decorating and wallpapering.
We have well-trained and skilled plasterers who have experienced in handling tough and complex projects yet were able to deliver a great finish. Moreover, our experts can help you build and repair your floors, walls, ceilings and decorative fixtures. We will undertake every project as if they are taking care of their own homes. We always practice careful and thorough approach and methods
Gypsum work is used to create beautiful ornamental surfaces for the walls and ceilings, in both commercial and residential areas. We offer gypsum masterpieces for your interiors with our huge range of gypsum work services. You can get customized intricately designed gypsum boards, ceilings, and other gypsum work decoration in stunning colors and patterns.We operate in various residential premises, commercial buildings, retail outlets, luxurious apartments, and public sector utility places all across  Dubai.All the projects entrusted to us are implanted successfully with the guaranteed customer satisfaction and the artistic work by Royal Frame Designer.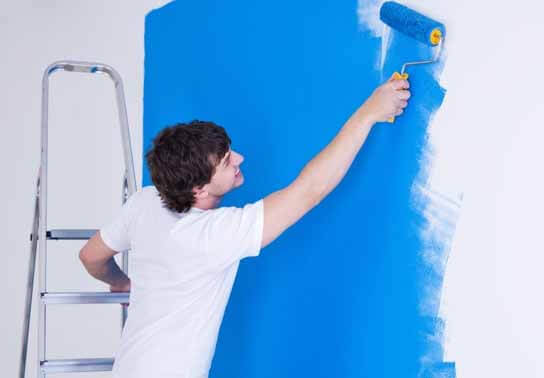 We provide excellent, fast, and efficient quality from our estimates to job completion, promising  Service and results at every step. Whether it is the painting of your home, your deck or your commercial property, we have the necessary skills and experience to get the job done right. We use the best paints and primers for your project along with the right equipment so we can ensure your property stays looking fresh for a long time. Our detailed quotes assure you that we not only meet your needs but that there are no surprises along the way.
We take great care to make sure all our clients are completely satisfied with our skilled staff, site inspections, job completion and job site cleanup.
INTERLOCK AND KERB STONE WORK
Kerb stone paving and interlock paving services of our company is extensively used among residential, commercial and industrial sectors. We offer wide range of stones comprising kerb stones, garden pavers, interlocking pavers to help finish of your project. We are offering the best quality work with our experienced team within fair range of cost.
Our services include:
Different types of kerb stone paving including high containment kerbs, small element kerbs, channel & edging etc.
Polished or stoned kerbs for interiors, outdoors, garden area, walkways, roads or elevations.
Interlock paving, repairing and re-leveling in uneven and sunk areas.
Asphalt, concrete and interlock paving.
Hardscape projects including driveways, walkways, retaining walls, patios, water features and more
Royal Frame offers a variety of building maintenance and repair services. Whether you need a fully-staffed, on-site commercial property maintenance team, or a small property crew leveraging our services.
We can support large properties that require full-time, on-site maintenance staff and engineers. this solution best serves buildings that needs immediate response, up-keep of mechanical, electrical and plumbing systems,CCTV, security systems, or general building maintenance. Royal Frame is capable of on-site commercial property maintenance for many types of facilities including commercial and industrial buildings, embassies, hospitals and hotels